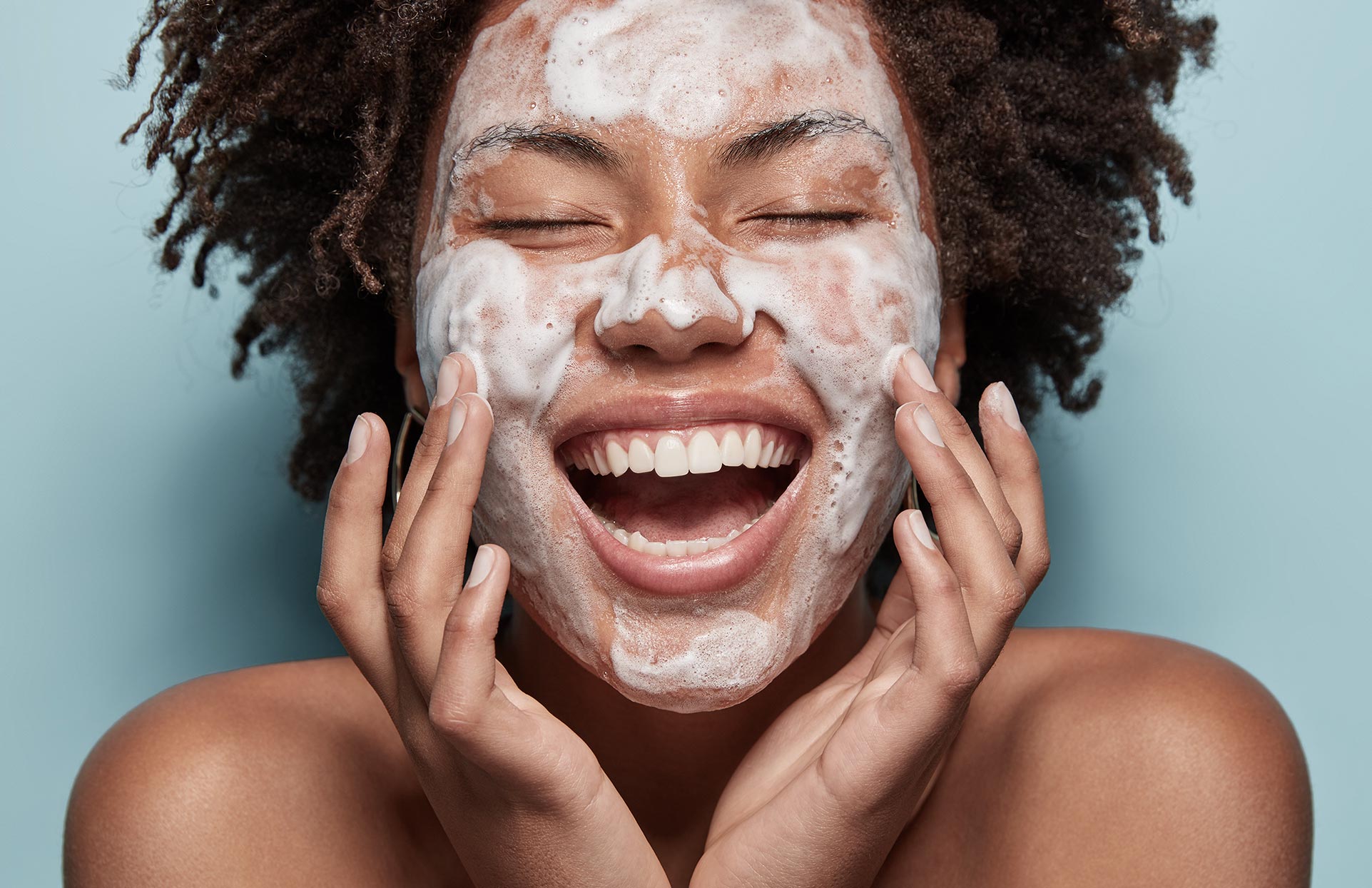 Wear the mask not the maskne
You're serious about protecting yourself and others from the very real dangers of Covid-19, so you wear a mask every […]
You're serious about protecting yourself and others from the very real dangers of Covid-19, so you wear a mask every time you go out. Great. But now you're noticing embarrassing blemishes, pimples, zits — or what's known as 'maskne'—acne caused by the mask. Not so great!
Stress from the pandemic combined with wearing masks is causing an increased moisture-rich environment for bacteria and organisms to proliferate which in turn causes a breakdown of the skin and flaring of some of these conditions. Eww! But fear not. Here are 4 simple things to do to keep your skin maskne free.
#1 Wash that mask!
After every use, you need to wash your mask. Best way is to machine wash the mask in hot water, using a stain remover detergent. If your skin is extra sensitive to detergents, try something natural like baking soda (sodium bicarbonate). Then dry it in a dryer with a high setting or if possible, air dry in direct sunlight.
#2 Go gentle on the products
Use light, gentle cleansers, non-oily and non-abrasive. Avoid anything with SLS (sodium lauryl sulfate) which strips the skin of its natural oils and impairs the barrier. And forget those exfoliating facial scrubs or anything that feels like sand or grit.
Don't over cleanse your skin. It will lead to dryness, irritation, and redness in those with dry, sensitive or mature skin types. Cleanse no more than twice a day, morning and night, using your fingertips to massage in cleanser and gently dab your face with a clean towel. And be sure to use a light moisturiser that's fragrance free before you put your mask on.
#3 All about the H20 baby
Keeping the skin moisturised is key for comfort, to encourage wound healing and skin repair. So drink your water, spray a mist and hydrate the pores more often.
#4 Ditch the makeup
Avoid wearing make-up underneath a mask. It will reduce the risk of clogged pores and bacterial build-up on the skin. Instead use a tinted SPF that will give you a healthy glow but won't contribute to maskne. Since you're wearing a mask, all anyone sees are the eyes, so feel free to pay more attention to them than wearing heavy foundation, powder, lip glosses, etc.
Finally, since silk is the best fabric against our skin, invest in at least one silk mask if possible. Of course, if you have skin breakdown, bad inflammation or ulcers from wearing your mask, consult your dermatologist. There are specific products that can be prescribed to help.