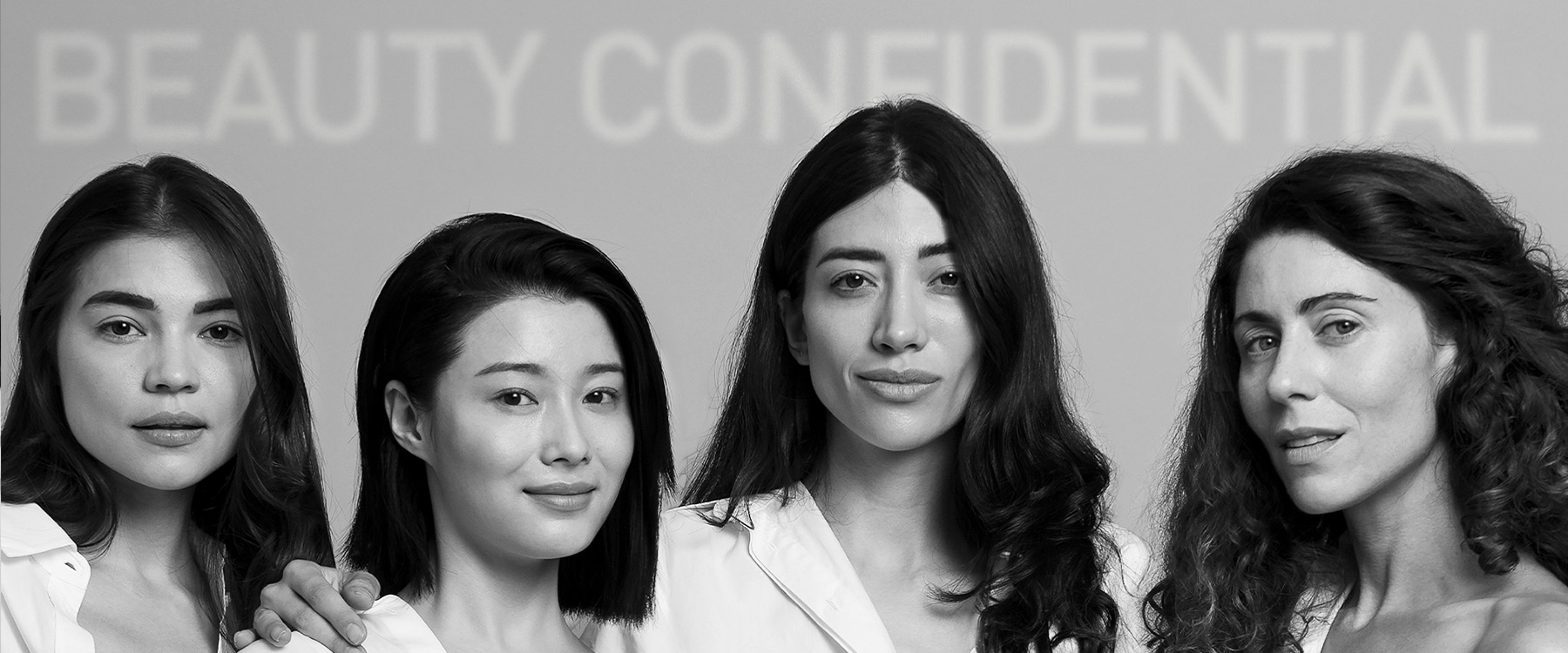 BEAUTY CONFIDENTIAL
From the 15th of March to the 31th of December 2022, we want to highlight and share your story.
Desde el 15 de Marzo hasta el 31 de Diciembre 2022, queremos destacar y compartir tu historia.
Your testimonials
Tus testimonials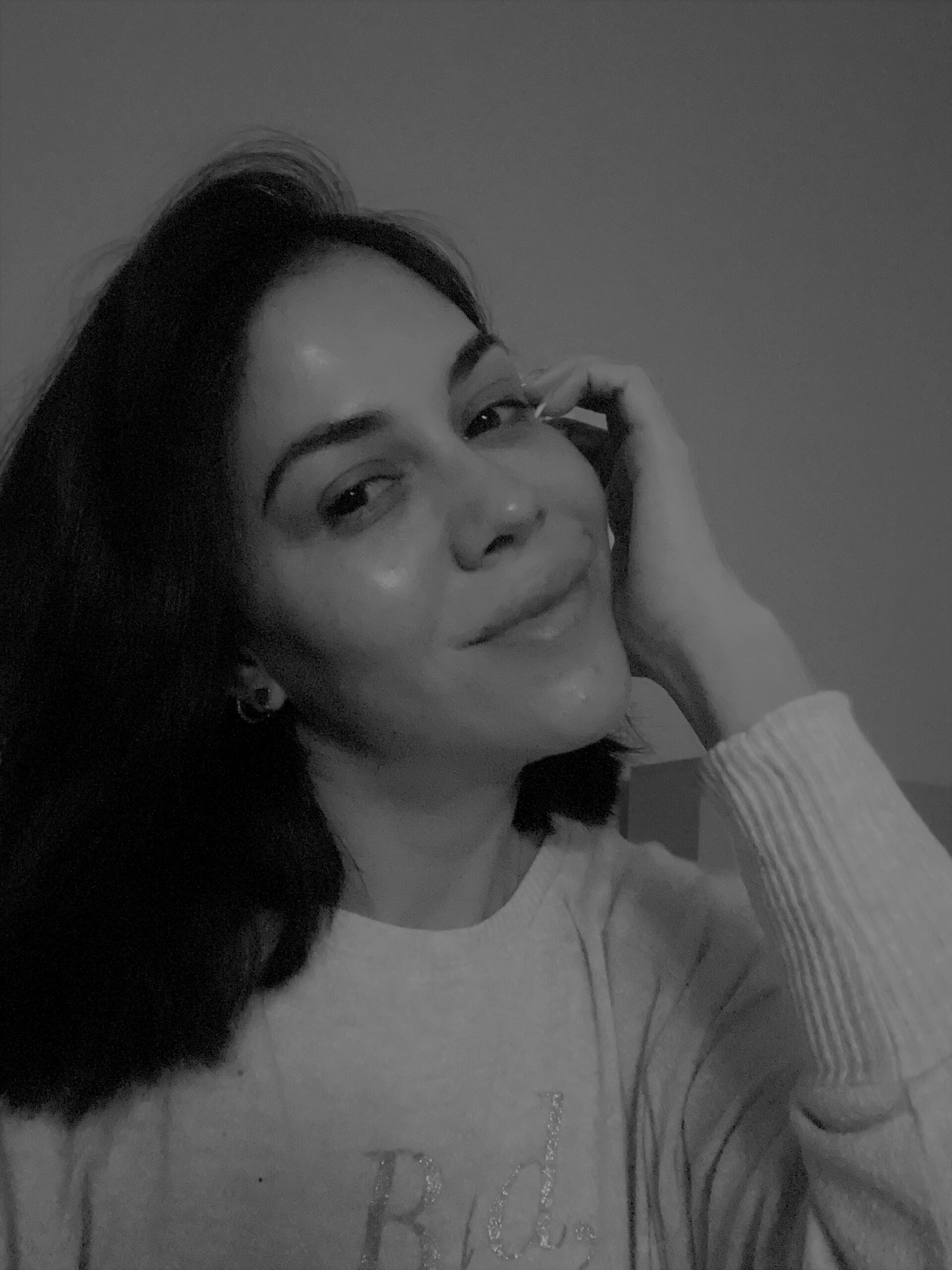 Who are you? Hello, my name is Jessika. I am 38 years old, and the mother of three beautiful children. My life is quite busy, I wake up every day at 6 am in the morning (my children do not allow a little more sleep). From that time on, my children's activities start, two of them go to school and the little one is just a baby. During the day, I barely have time to exercise for an hour and that means sacrificing the time I would have to get ready or at least put on makeup.
I always have a washed face and tousled hair (as you can see on my picture). The truth is that I consider myself full and happy, but it bothered me to see my face always tired. The youthful look was long gone. I just looked dull, haggard and flat. When I had a party or a meeting, I had a comment about it which makes me feel uncomfortable.
Your enhancement or expectations in aesthetic medicine. I had filler applied in the cheek and I loved it. I loved the change and especially that it was not noticeable and that it bring back some volumes to my face.
How do you feel? I love the way I look, especially the grooves on my nose that made me look so much older are almost completely gone.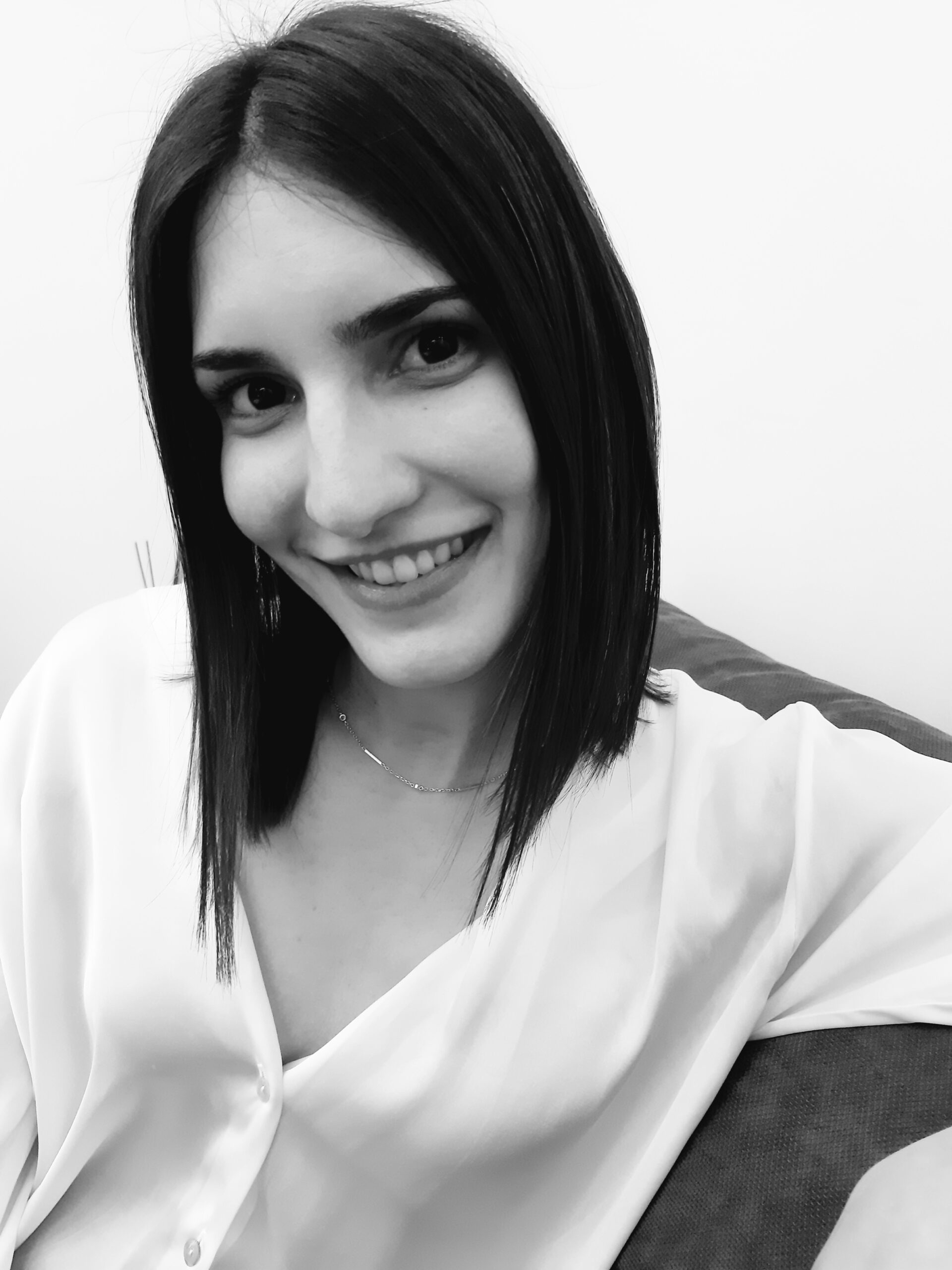 Who are you? I am Eva , I am 26 years old and I live in Athens. I have studied Public Administration. I like to take care of my skin daily and I believe that beauty comes from both the inside and the outside.
Your enhancement or expectations in aesthetic medicine. I have a healthy skin, I like my facial features. However, I felt that I just wanted to enhance the shape and volume of my lips with a very natural look. I consulted my doctor in Athens to explain to her that I just wanted a very natural enhancement. I was very satisfied with the result, it was so natural that nobody noticed any change on my lips. It makes me feel very happy.
How do you feel? I feel more beautiful, more confident , I am so glad about the natural results and I will do again in the future.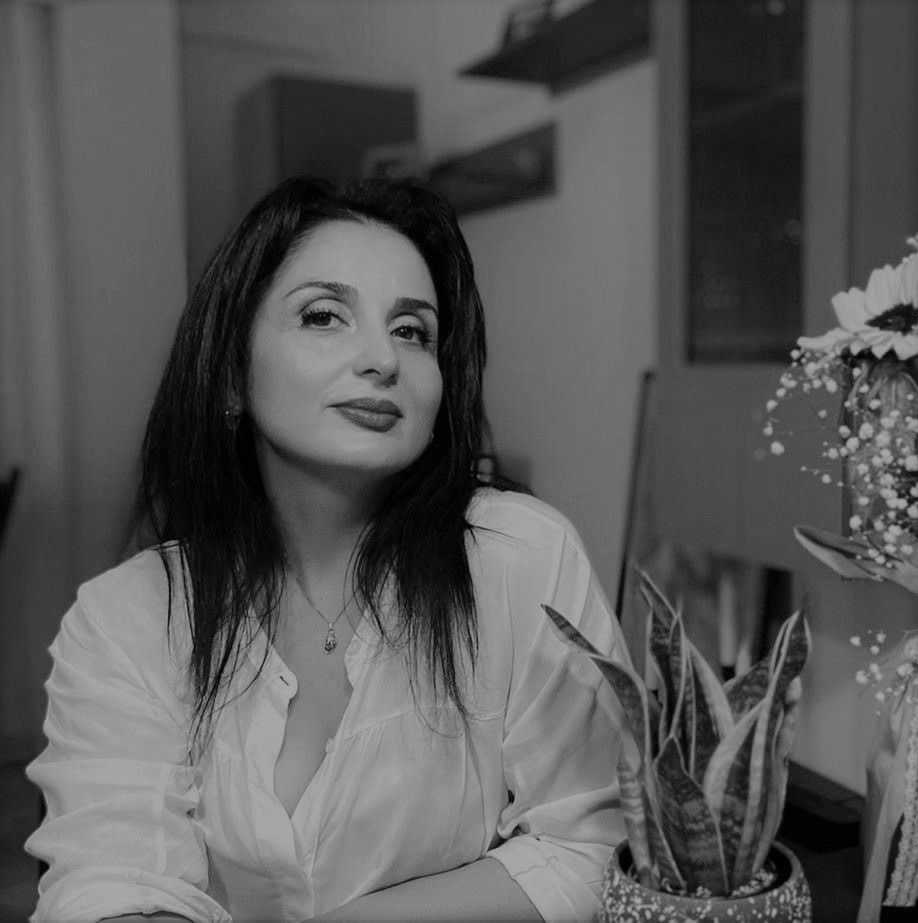 Who are you? My name is Lela, I'm 49 years old. I have two daughters and my lifestyle is full of working. But I also enjoy travelling a lot with my daughters and enjoying life.
Your enhancement or expectations in aesthetic medicine. I have never done any aesthetic treatment ever, even the "simplest" one. I wasn't even taking care of my skin properly. However, some months ago, my youngest daughter introduced me to a doctor from another city, and I decided to give it a try. We discussed for hours with this doctor in Athens : in addition to suggest me an adapted daily skincare routine, she also recommended some treatments that would benefit me. So, I decided that I need a full-face treatment but the only thing I was asking was to look natural!
I did a face lift with injections in the temples (a new lift technique that doctor suggested to me), I did my lips I had when I was younger and wanted them back, with marionette lines, cheeks and eye rejuvenation. It may seem a lot, but no one in my family guessed what I did. The only thing I heard was how pretty I look.
How do you feel? I feel thankful to my daughter for my amazing doctor and to myself that I did such a great decision. Beauty is something that makes you feel refreshed, confident, and ready to live your life exactly how you deserve it.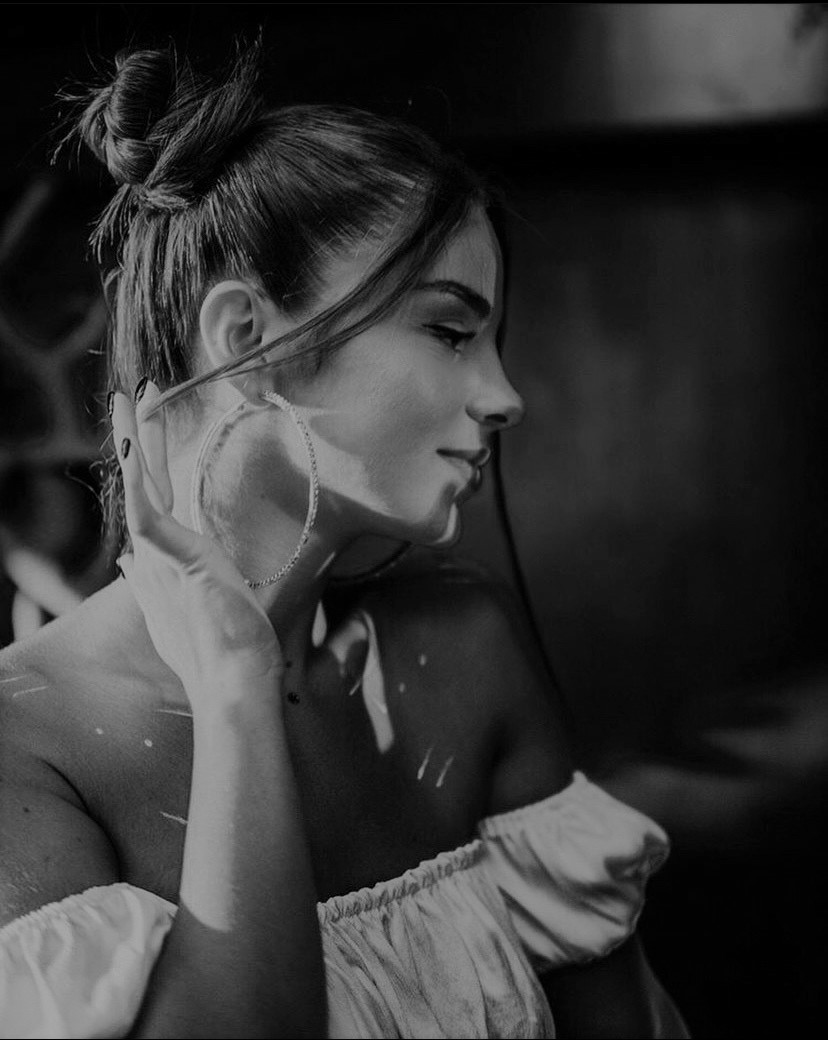 Who are you? My name is Theoni I'm 25 years old and I'm a professional dancer.
Your enhancement or expectations in aesthetic medicine. This year I experienced my first aesthetic treatments because I find doctor that I totally trust. She made me feel so safe at her clinic that I decided to fix concerns on my face that I didn't like.
Due to years of dancing, my face has started to lose volume, so we decided together to make eye rejuvenation and cheeks by Fillmed. And this was the best decision ever!
How do you feel? So natural and beautiful results on my face totally changed my mood. It's so refreshing to be taken care by professionals with professional products. I'm super happy about this decision!!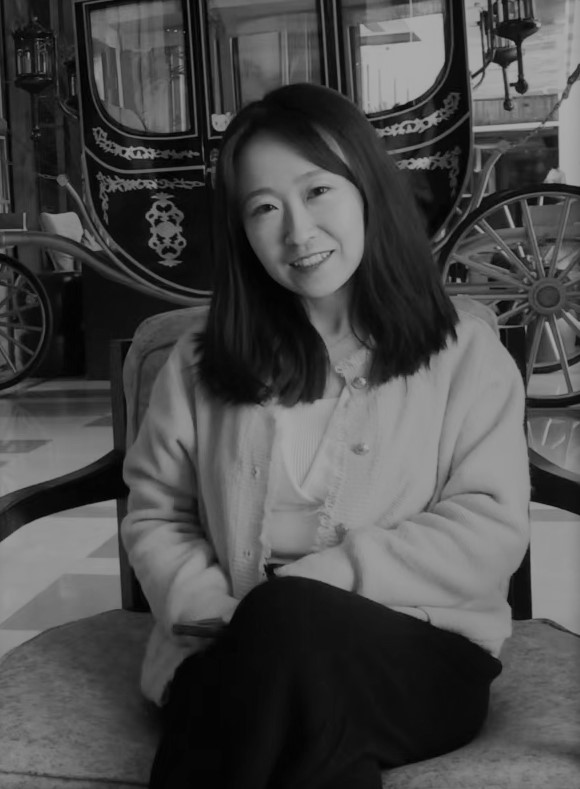 Who are you? Hello, I'm Joanne, come from Beijing China. I was born in a small city from North China, and got my bachelor degree in Beijing. In 2015, I lived in France for more than 4 years, where I finished my master in management degree. My life in France has tremendous influence on my own lifestyle afterwards. Meanwhile, I love my own culture deeply. As a result, I became a Chinese-French mix.
Your enhancement or expectations in aesthetic medicine. To be honest, I'm super confident with my appearance since very little. I tried aesthetic medicine for the first time in 2015. Even I know I have some imperfections, overall they can be neglected because I can feel people always love me. Why I still chose aesthetic medicine? Because I want to own my confidence. I want myself to be really strong all the way along my life, inside and outside.
How do you feel? I feel good, the more improvement, better about myself. I'm already 30, but I always have baby skin that didn't fade away yet. Since the age come soon, in future, I will try skin improvement and boosting products.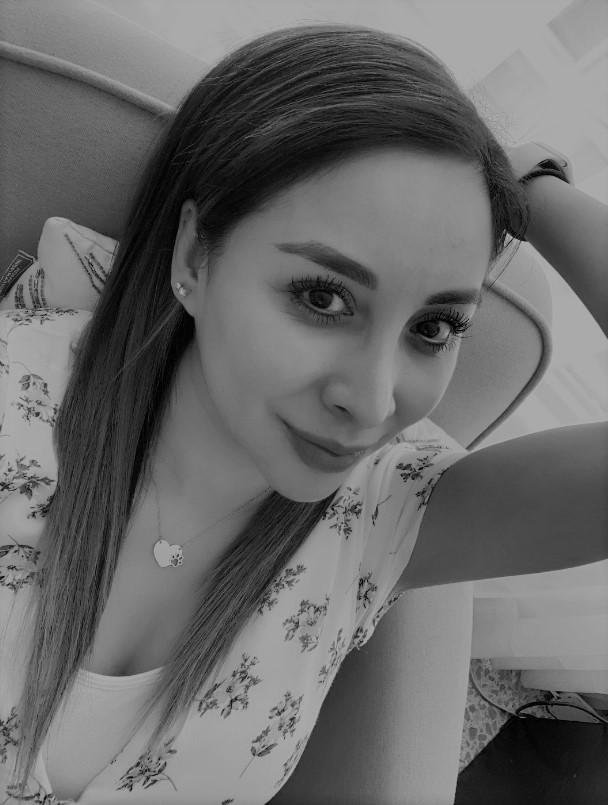 Who are you? I am a woman... not only in the biological sense but in the representation of what the word implies. Courage, strength, sensitivity, loyalty and nobility are what characterize me and wraps me as the woman I am.
I am a psychologist and as such, professionalism is also part of me. I love to listen, empathize, connect and give to people whom I have the opportunity to see evolve and with whom I can grow alongside.
I am 36 years old, single and consider myself in love with life, I enjoy details and spend time with the people I love and my own harmony. I am passionate about the things I do, I have dreams and wishes. I have patience, love and respect, I accept myself.... I believe in changes and I like to feel secure with myself.
Your enhancement or expectations in aesthetic medicine. I proudly experimented with aesthetic medicine in my cheekbones. My expectation was to stay natural. And it was fulfilled by allowing me to stay beautiful, healthy and continue being and feeling myself. I do not stop accepting life itself and all those changes that compose it, however aesthetic medicine is part of my allies in this beautiful stage of my thirties. The natural effect of my age and aesthetic medicine are not opposed, they are "allied" to give the best version of me.
How do you feel? For me, aesthetic medicine has created just the preamble to my true essence. It plays a fundamental ambivalence by being part of self-care, self-love and the natural security of my well-being, but at the same time it allows me to feel beautiful and natural, to create a wonderful harmony that allows me to feel pretty and secure inside and out.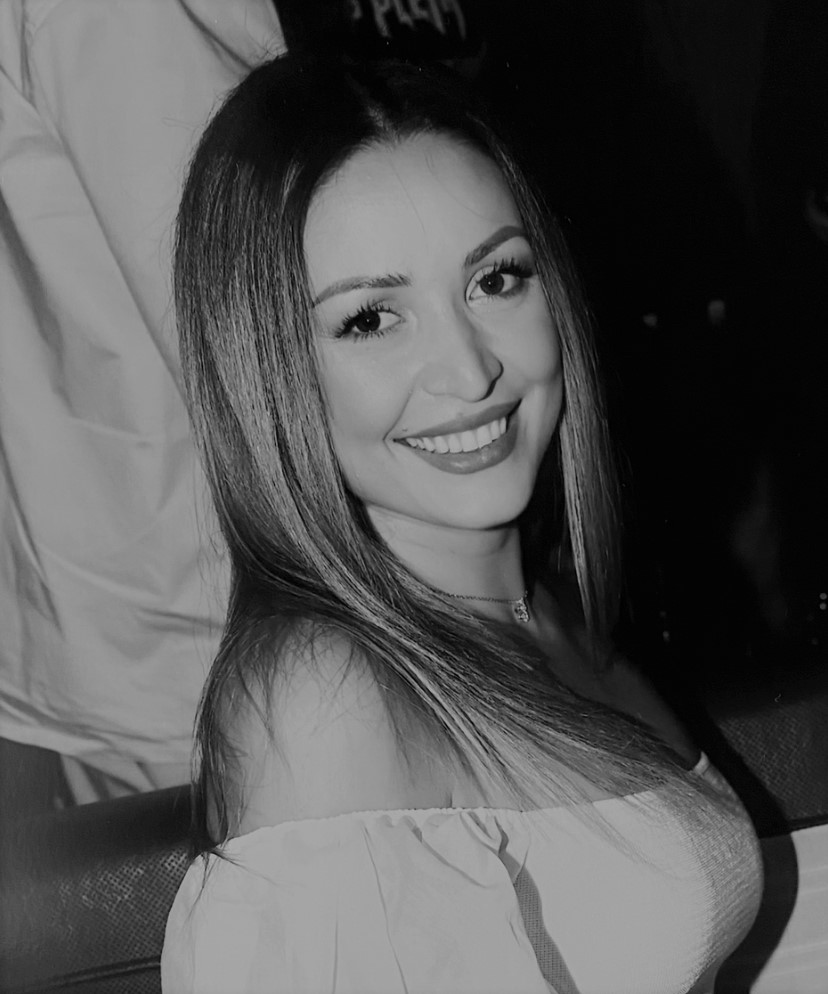 Who are you? My name is Ann and I am 30 years old. I'm a Greek latin champion in latin dancing. I use my facial expressions a lot and of course getting tired from long trainings, so it is so necessary for my face to get rejuvenation procedures, for a more refreshed look.
Your enhancement or expectations in aesthetic medicine. Today was the first time I experienced aesthetic medicine, with a great doctor. It was painless and easy. I did eye beautification, the result was immediately visible. It is fantastic. I would love to get treatments or any procedures for more refreshed look, as long as how I look on the stage is one of the major parts of the performance and over all - career.
I hadn't experienced it before, because I hadn't found a doctor that I could trust or that would explain to me in details the process, the results and the whole procedure. I was always scared to look unnatural after aesthetic medicine procedure, but I start to understand that this fear with the right doctor and right products is useless.
How do you feel? I feel so happy, because I love the result. It is first day, but I already see it.
My expectations about aesthetic medicine are to fix any asymmetry or anatomical problem, have more refreshed look and symmetrical lines. It will help me not only for my self-esteem, but also in my profession.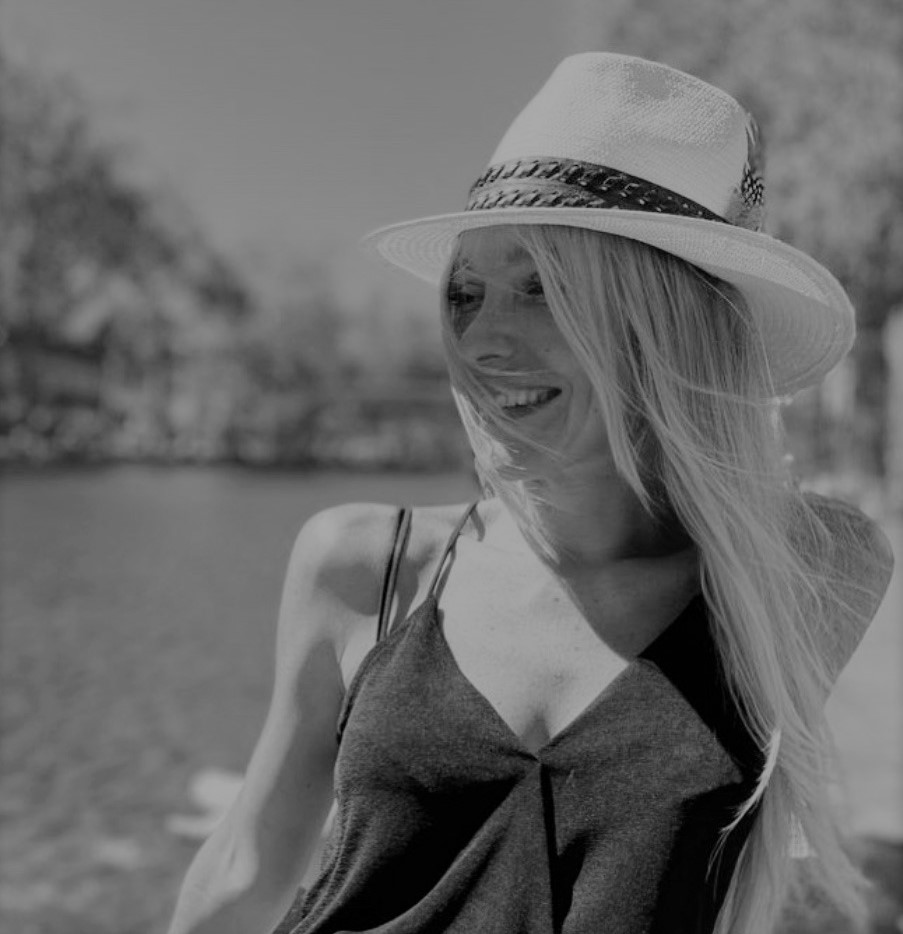 Who are you? I'm Fleur, 36 years old, pretty healthy lifestyle with lots of sport, yoga to quiet my mind and recenter, I sleep enough, don't smoke, drink from time to time, and eat very clean food.
Your enhancement or expectations in aesthetic medicine. Today, I have the feeling that with all the research in medicine, we have found that everything we need is within us, and the cosmetic pharmacie is trying to condition us with the opposite idea. I decided to do it because I'm very tired of these people having this very small and close mindset thinking that every time you would put a needle in your skin, you aren't ''natural ''. While when they put industrial food in their body or chemical products thinking they are natural because of the poor 10% natural, they are natural.
My vision is, if we secret everything that we can find in these supposedly ''natural'' products that we put in our skin, why would I invest financially and energetically in something else?
How do you feel? Since I started to do this kind of intervention with moderation and conscientiousness, I feel great, more open in my expressions, and a very clean, nourished and hydrated skin. For sure and I have a strong respect for the people who are working on it and the ones who are ( like me 😉 ) supporting this !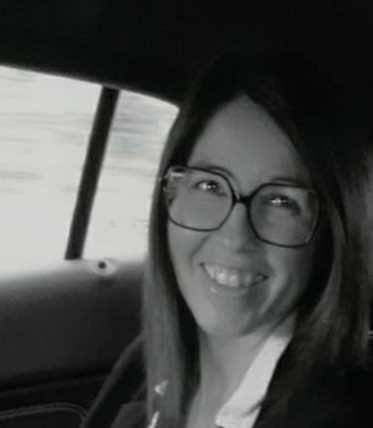 Who are you? I am an active and dynamic woman of 44 years old who also like to take care of myself.
Your enhancement or expectations in aesthetic medicine. I have not yet experienced cosmetic procedure but I would like to start with hyaluronic acid injection in the forehead. But, for the moment, I did not dare to take the plunge.
How do you feel? With aesthetic medicine, I would like to limit ageing signs … feeling younger is always nice.
And I would like to feel even better about myself with a greater self-confidence.
Kelly44 yo
United Kingdom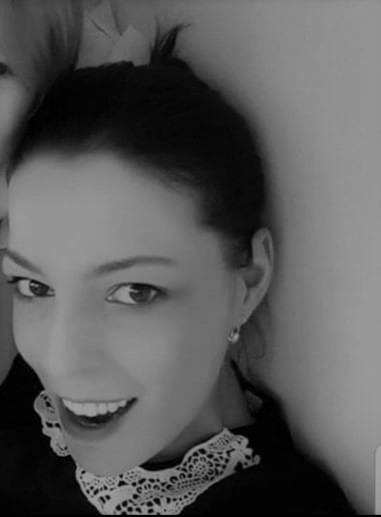 Who are you? I am a 44 years old woman. I have been using anti-wrinkle products since I was 14 years old, my skin is quite good for my age but now it's beginning to sag, droop and I have deep laughter lines and am looking for something a bit more to help me look and feel more beautiful.
Your enhancement or expectations in aesthetic medicine. Up until now my skin has been good to me so I haven't needed anything else. I expect aesthetic to make me look and feel more beautiful, smooth out wrinkles, look natural and make me look younger. To make me feel more confident about myself. I get a complex about looking old and it damages my confidence I want to be attractive to other people.
How do you feel? I expect to feel confident, beautiful, younger, natural and look good for my age I want other women to think that I look good for my age and not believe how old I am.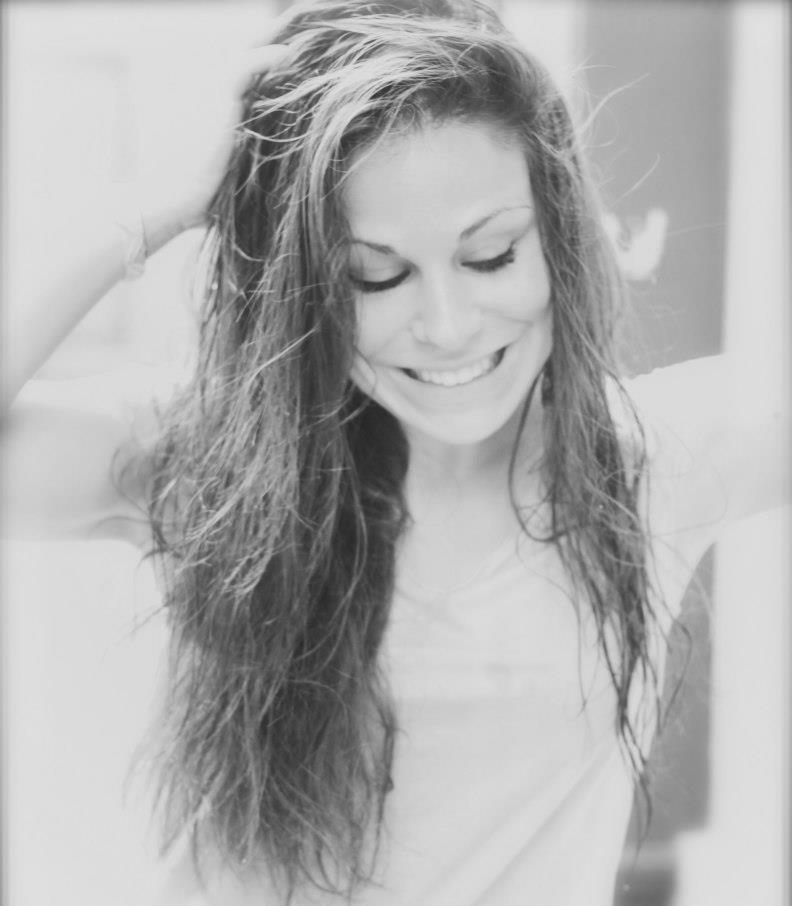 Who are you? I am 36 woman, with no kids, working a lot, with an active social life.
Your enhancement or expectations in aesthetic medicine. I have a kind of unhealthy life, with short nights, poor diet and many cigarettes, definitely not taking good care of my skin. With time, I started a couple of years ago to not recognize me in the mirror: my skin quality got more and more bad, with pores, blemishes, acne and 1st wrinkles at the same time! I looked always tired, with dark circles, sad look and a very dull tone. I had to wear a lot make up to feel good. I really had to do something! This is why I decided to see my aesthetic doctor, in order to find an adapted solution to improve my skin quality.
How do you feel? Since, I started to experience aesthetic treatments, I feel more confident and more comfortable with my skin and my appearance. I look fresher, and less tired. No more blemishes, and no need to wear as much as makeup as I used to. I have also been working on an healthier diet with more sleep. You need a 360° approach to feel better in your skin, aesthetic medecine has definetly been an important stage to improve my skin quality.
Next step : to stop smoking!
Who are you? I am a 50 years old woman, sporty, enjoying both city life and coutryside. I like to take care of my skin and also of my body by eating healthy food.
Your enhancement or expectations in aesthetic medicine. I feel that I have a tired look, thus I would like to smooth my wrinkles of the upper third of my face and also treat the folds. I wanted to experience new treatments especially in skin quality for a better glow and to fill in wrinkles of my forehead, the crow's feet and the marionette lines.
How do you feel? The treatments I have undergone have always given me a boost. I felt more attractive, and obviously I gained confidence and self-esteem.
I didn't necessarily feel more connected with myself by experiencing cosmetic procedures. I feel connected with myself in general.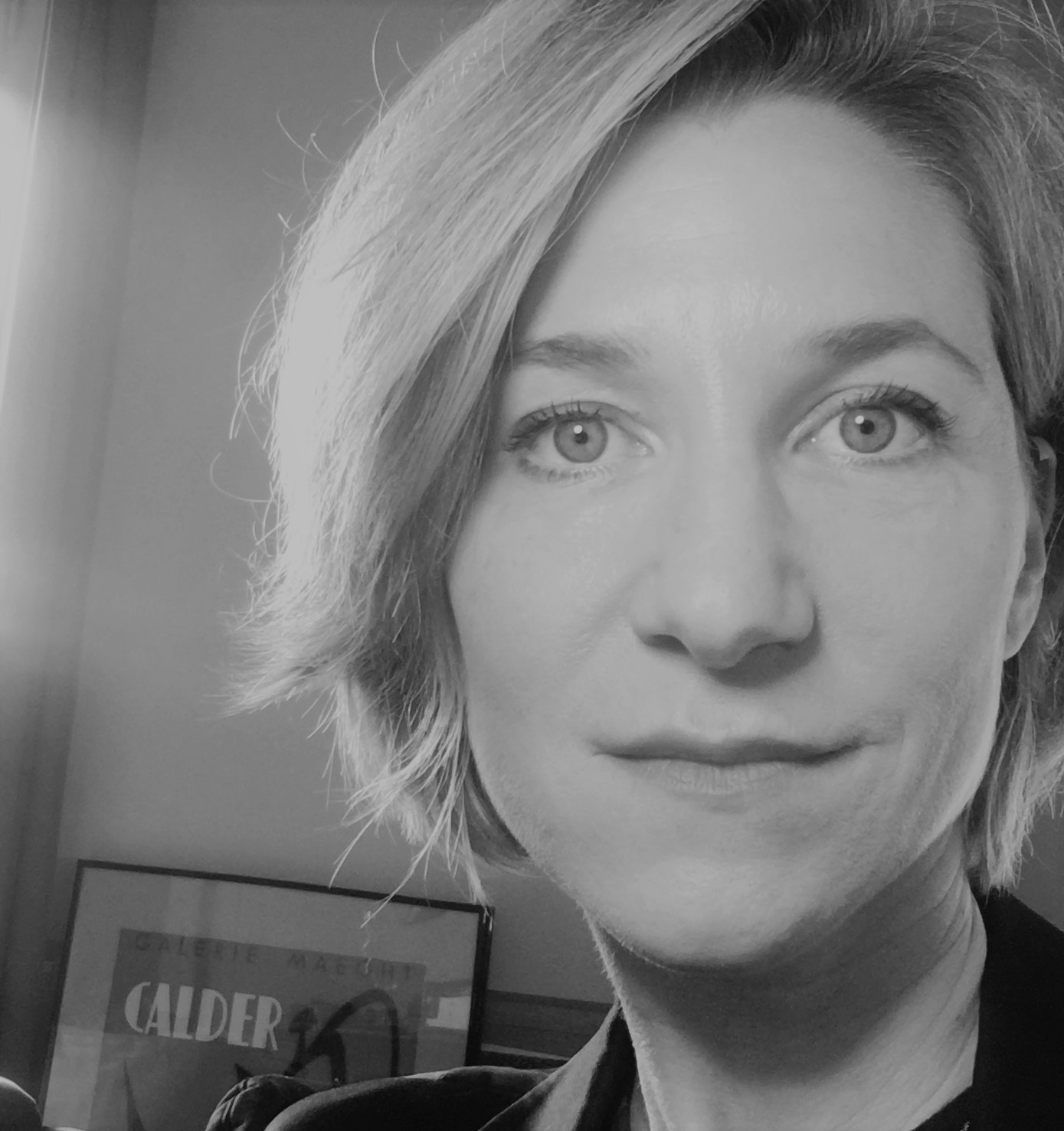 Who are you? I am an active 44 year old mother, Parisian, who likes to enjoy Paris (restaurants, museums...) and my 2 children.
Your enhancement or expectations in aesthetic medicine. I had my second child at 40 years old, a little guy who was super cute, but who had decided not to sleep. With the drop in hormones after breastfeeding and the accumulation of fatigue, I felt "sudden ageing signs", even though I had not been afraid to blow my 40 candles. Thin and tired, my face was marked. I could see my severe reflection in the subway windows, all the shadows appeared on a black background. I wanted to find a fresher face, plumper, like when I was young or pregnant. I had hyaluronic acid injections done in my cheeks. Not something too volumizing that changed me, but a little volume that broughtplumpness back to my face. I admit that I also took the opportunity to inject the philtrum, those 2 little crests above the lips, which sag with time. It redefined my lips without making them too big. Except the bruises during the following week, it was very natural.
How do you feel? I don't know if it is me, but often, after an injection, I get a compliment from a stranger on the street. It always makes me happy. It hasn't revolutionized my life, but I tell myself that I'm doing something for me, to feel good, in addition to my Sunday jogging. I want to continue to look like a young mom, even as the years go by.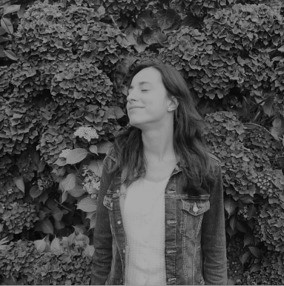 Who are you? I am a young 27-years-old woman, working as a digital marketer, sporty and friendly.
Your enhancement or expectations in aesthetic medicine. I always had very pronounced dark circles under my eyes, visible even with specialised concealers. My doctor listened to my story and, without forcing me, recommended a protocol of hyaluronic acid products. I finally was convinced after seeing the results on one of my friends.
How do you feel? After the first session, I could already see an improvement and finally I don't feel that I look always tired or that I look like a panda.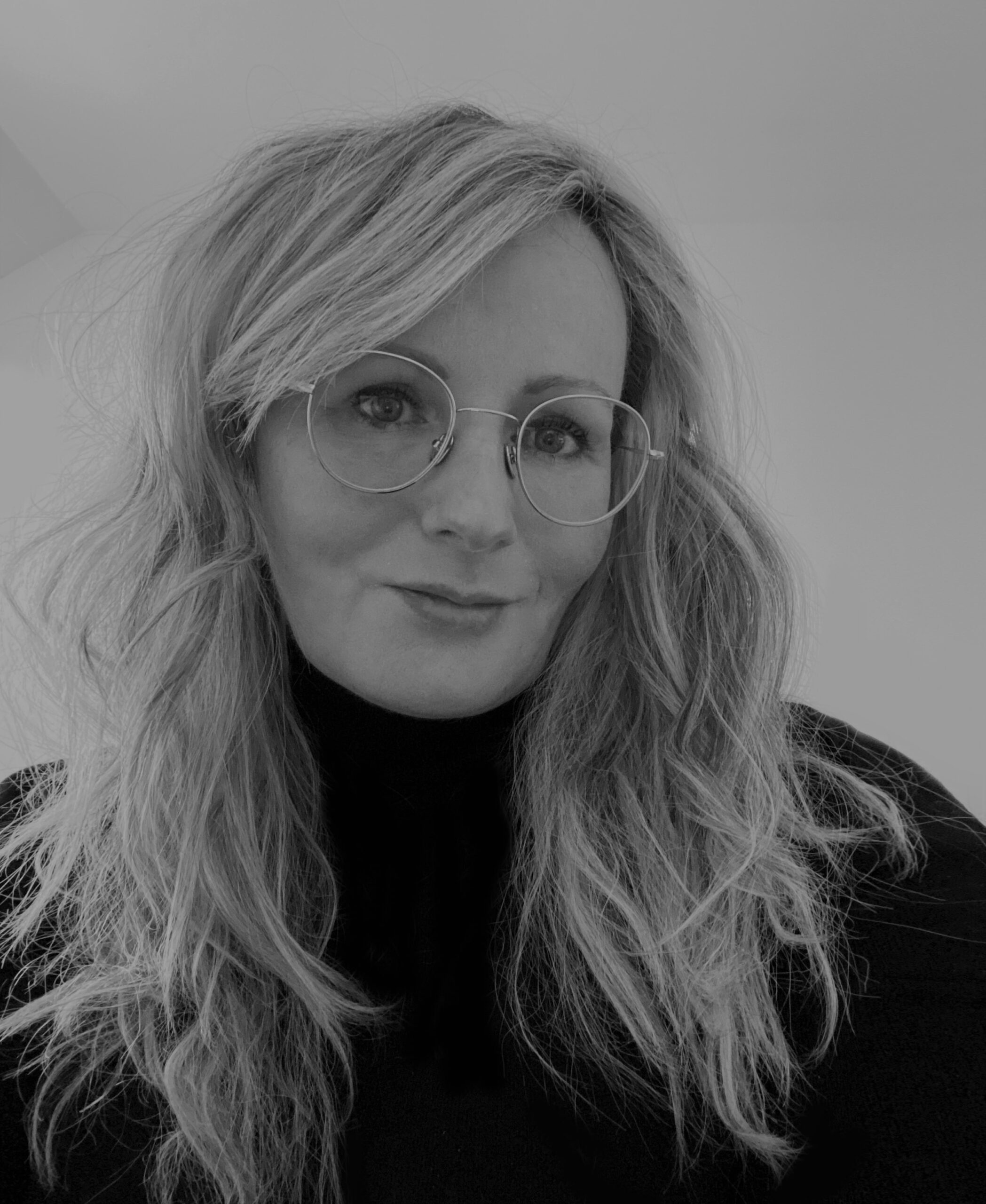 Who are you? I am a woman of 45 years, married for 23 years and mum of 3 kids.
Your enhancement or expectations in aesthetic medicine. I experienced injections in November 2021 as well as a poly revitalisation treatment in order to give my face a fresh look as I had tired features. I especially wanted to revise the oval of my face as a preventive measure but also to fill in some small wrinkles and to improve the volume of my lips which were too thin. I prefer aesthetic medicine to surgery because it is less invasive, and you can see the results quickly. It also helps to slow down the ageing process.
How do you feel? I feel more comfortable with my face and I'm ready to experience it again tomorrow. I'm the only one who sees the difference, people just find me more rested with a healthy glow. I feel more confident. Freer and less worried or embarrassed by little faults that used to bother me daily and that I no longer see in the mirror. Ready to start again tomorrow!
How did you enhance your uniqueness ?
¿Cómo has potenciado lo que te hace único?