360° SKIN REJUVENATION PROGRAM
Designed for tailor-made protocols
COMPLEMENT COSMETIC PROCEDURES
Developed by a French laboratory leading in cosmetic medicine and skin quality, SKIN PERFUSION is an innovative cosmeceutical range especially designed to maintain and enhance the results of cosmetic procedures.
HIGH PERFORMANCE SOLUTIONS
Formulated with high-grade ingredients in optimal concentrations, SKIN PERFUSION products are based on the Mix'n Match principle to achieve the best visible results on skin appearance and to best fit the needs of each skin through tailor-made solutions.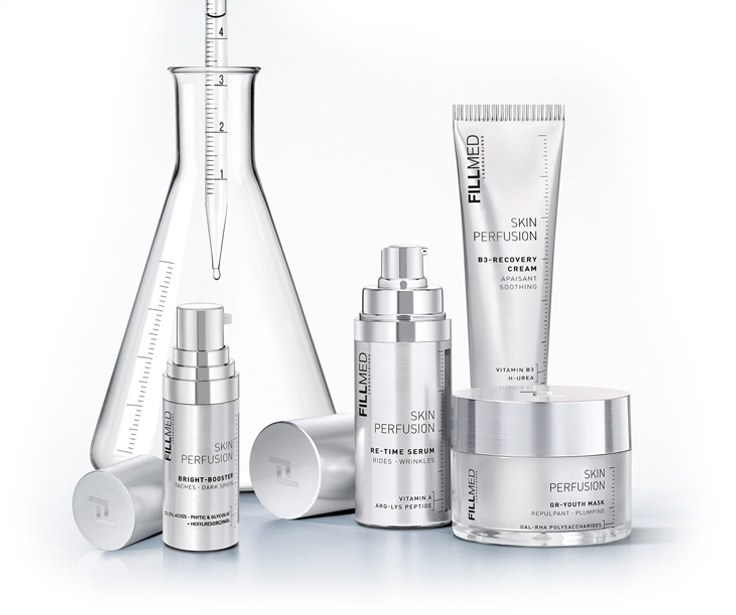 HOLISTIC APPROACH TO THE SKIN QUALITY
Combining in-office and home treatments, SKIN PERFUSION allows a holistic treatment of ageing skin. The specific protocols combine superficial peels, micro-needling and professional skincare to address the concerns of ageing skin:
CLEANSERS & PEELING
To purify complexion & refine skin texture
CLEANSING OIL
Cleanses - Hydrates - Protects
200 ml
MICELLAR WATER
Removes make-up - Cleanses - Soothes
200 ml
EXFOLIATING CREAM
Exfoliates – Purifies
50 ml
PERFECTING SOLUTION
Clarifies complexion – Smoothes – Prepares
100 ml
GLYCOPEEL MASK
Clarifies complexion – Smoothes – Prepares
50 ml
TARGETED SERUMS
To address specific skin concerns
HAB5-HYDRA SERUM
Hydrates
30 ml
RE-TIME SERUM
Smoothes wrinkles
30 ml
AA-LIFT SERUM
Creates a lifting effect
30 ml
P-BRIGHT SERUM
Reduces pigmented spots
30 ml
BD-BALANCE SERUM
Purifies
30 ml
C-LIGHT SERUM
Improves radiance
30 ml
TARGETED BOOSTERS
HYDRA-BOOSTER
Improves hydration – Plumps the skin
3 x 10 ml
TIME-BOOSTER
Smoothes wrinkles &
fine lines – Improves skin tone
3 x 10 ml
LIFT-BOOSTER
Improves elasticity & firmness – Lifting effect
3 x 10 ml
BRIGHT-BOOSTER
Improves brightness, homogeneity & smoothness
3 x 10 ml
BALANCE-BOOSTER
Reduces imperfections – Purifies the skin – Mattifying effect
3 x 10 ml
ANTI-AGEING UPGRADE CREAMS
To preserve skin youthfulness
5HP-YOUTH CREAM
Normal to dry skin Regenerating effect – Hydrates – Nourishes
50 ml
6HP-YOUTH CREAM
Combination skin Regenerating effect – Hydrates – Mattifies
50 ml
HXR-EYE CREAM
Hydrates – Relaxes - Unifies skin tone
15 ml
POST-ACT SKINCARE

To soothe and protect the skin after procedure
B3-RECOVERY CREAM
Hydrates – Soothes – Repairs
50 ml
E-YOUTH 50 SUN CREAM
Protects from UV rays & free radicals – Hydrates
50 ml
HYALURONIC YOUTH MASK
Soothes – Hydrates – Plumps
4 masks
COMPLEMENTARY SKINCARE
For an advanced skin routine
GR-YOUTH MASK
Softens – Plumps – Hydrates
50 ml
GLYCOPEEL MASK
Brightens – Evens – Refines
50 ml
NOURISHING BODY BALM
Hydrates – Nourrishes – Protects
200 ml
SKIN PERFUSION CABIN PROTOCOLS
The professional approach in cabin
INSPIRED BY AESTHETIC MEDICINE
Beside highly concentrated skin cares that can be used at home and combined together to give a tailor-made efficacy, SKIN PERFUSION offers also ultra-specialized cabin protocols based on superficial peels, cryotherapy and luminotherapy, this range offers visible results from the first sessions.
Each protocol combines the efficacy of medico-aesthetic techniques that proved to be efficient in medical offices with ultra-relaxing modeling phases. The objective is to get visible results and great relaxing moment, to feel well in your skin, from within to without.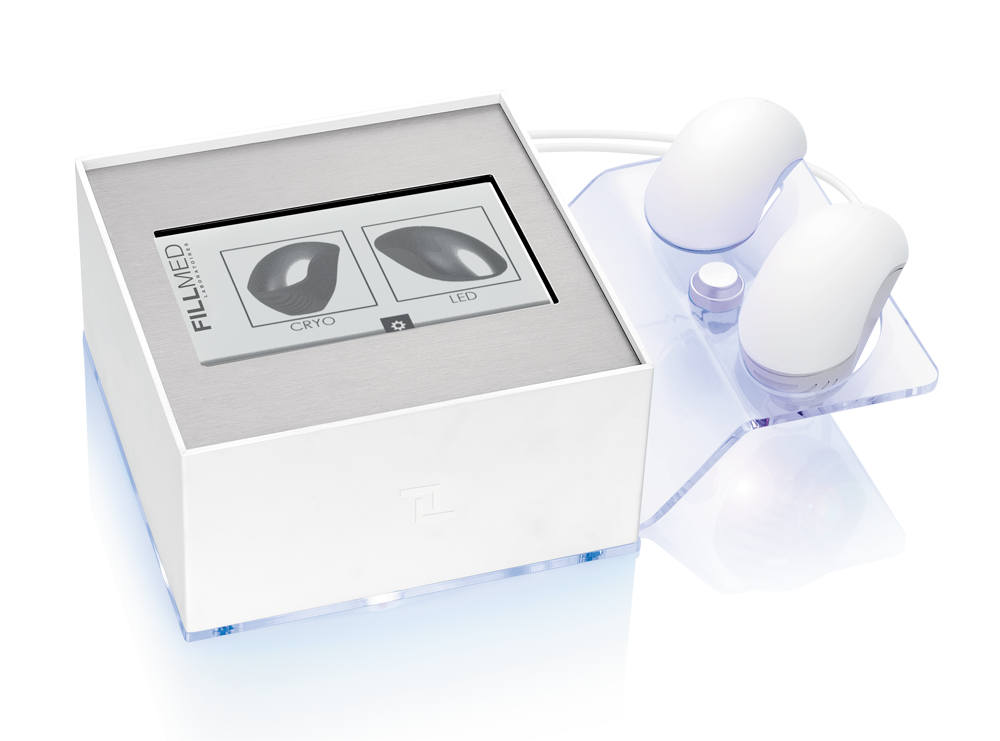 HIGHLY CUSTOMISED PROTOCOLS
Each cabin protocol offers techniques and skincare best adapted to your skin, your concerns and your expectations when you get the treatment. This is the reason why the diagnostic and prescription of the beauty professional at the beginning of the session is crucial.