Hyaluronic acid to fill wrinkles
CORRECT WITH DERMAL FILLERS
Hyaluronic acid gels can be injected into the dermis
to fill wrinkles and give volume to the face.
art filler®
HAUTE SCULPTURE DERMAL FILLING
ART FILLER® is an exclusive collection of hyaluronic acid-based fillers with lidocaine, designed to smooth out superficial-to-deep wrinkles, plump up the lips and create/restore the volumes and contours of the face.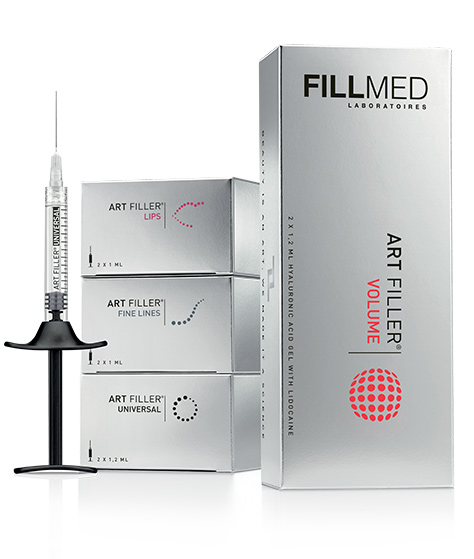 Developed, manufactured and launched in 2016 by Laboratoires FILLMED, the ART FILLER® range benefits from an innovation in R&D: the Tri-Hyal® technology. The gels are made of non-animal origin hyaluronic acid, and feature a perfect equilibrium between free hyaluronic acid, long chains and very long chains hyaluronic acid. Each product of the range has been developed bearing in mind a precise treatment objective.
The ART FILLER® collection is to the practitioner what the palette is to an artist: a way to express his art.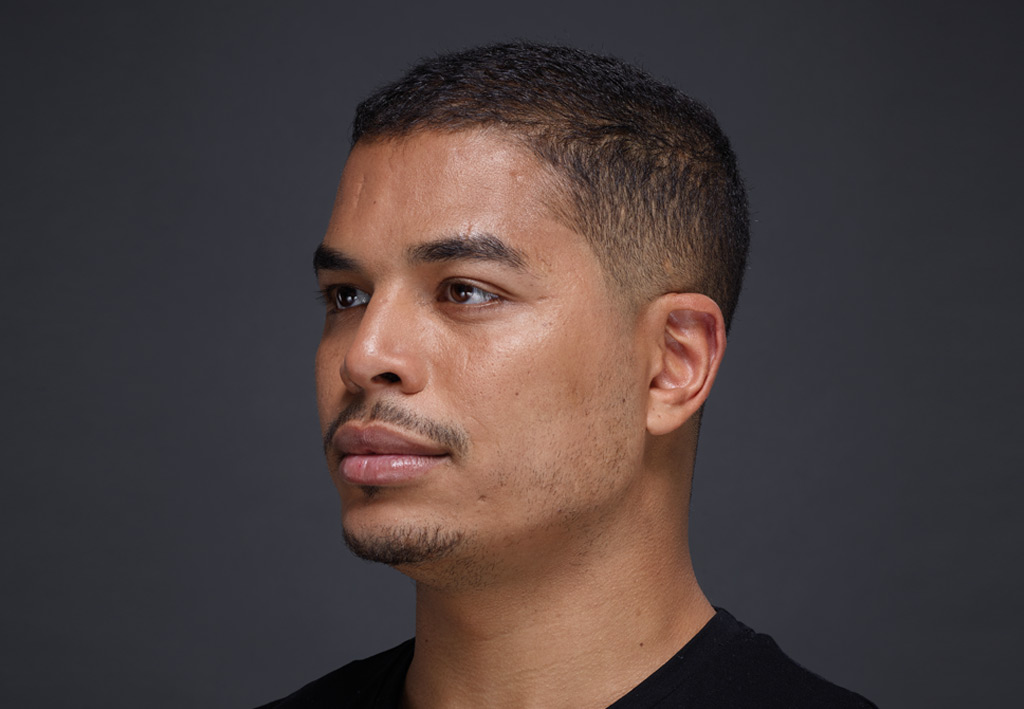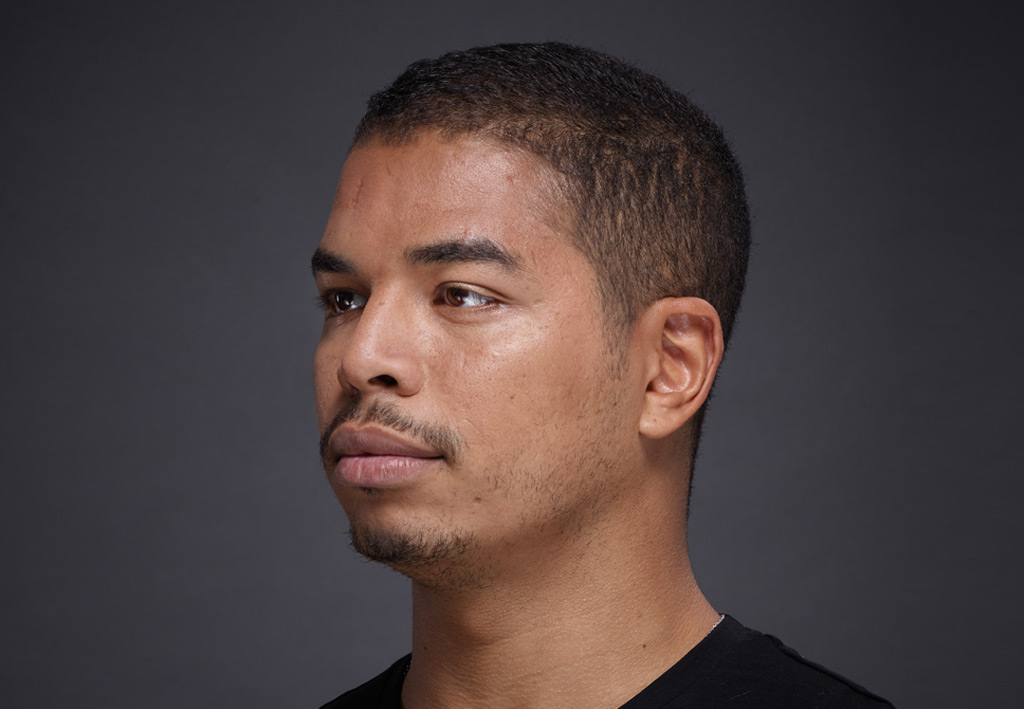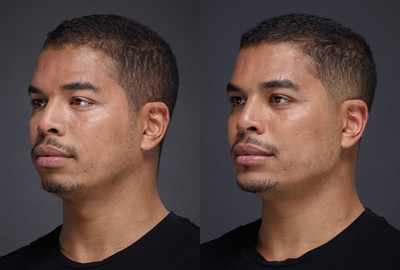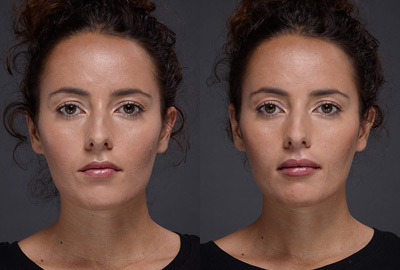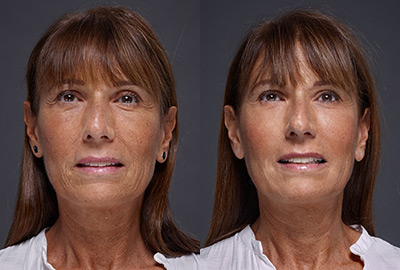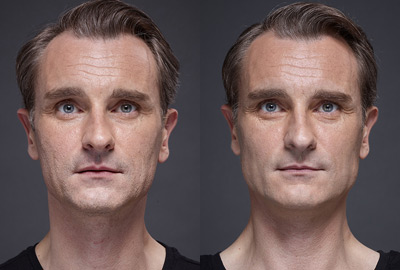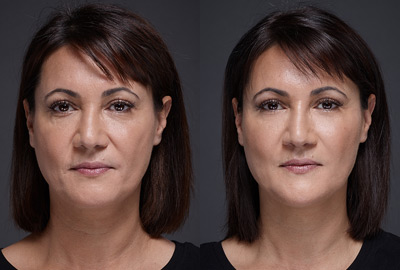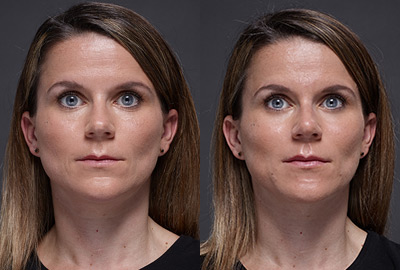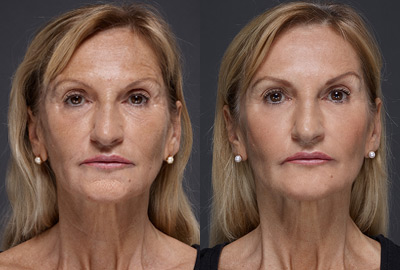 Dominique -
See the
result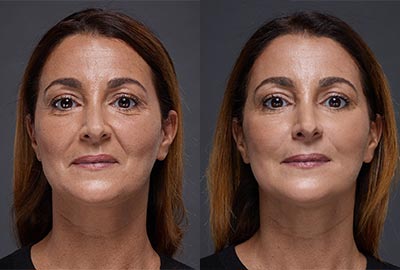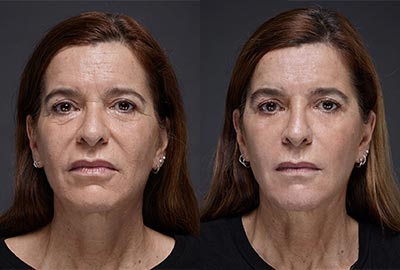 ART FILLER® COLLECTION
ART FILLER® : for an artistic approach of facial correction
| | | | |
| --- | --- | --- | --- |
| | | | |
| | ART FILLER® FINE LINES | ART FILLER® UNIVERSAL | ART FILLER® VOLUME |
| INDICATION | Fine lines | Medium to deep wrinkles, lips | Volume and oval |
| HA CONCENTRATION | 20 mg/ml | 25 mg/ml | 25 mg/ml |
| RATIO VERY LONG / LONG CHAINS | + | ++ | +++++ |
| CROSS-LINKING RATE | + | +++ | ++++ |
| % FREE HA | ++++ | +++ | + |
| LIDOCAINE | 0.3% | 0.3% | 0.3% |
| VOLUME OF SYRINGE | 2 x 1 ml | 2 x 1.2 ml | 2 x 1.2 ml |
| NEEDLE | 4 x 30 G | 4 x 27 G | 4 x 27 G |
| | | | |
| | | |
| --- | --- | --- |
| | | |
| LIP MENU | ART FILLER® LIPS SOFT | ART FILLER® LIPS |
| INDICATION | Soft lip volume, contour and peri-oral wrinkles | Lip volume and projection |
| HA CONCENTRATION | 25 mg/ml | 25 mg/ml |
| RATIO VERY LONG / LONG CHAINS | ++ | +++ |
| CROSS-LINKING RATE | +++ | +++ |
| % FREE HA | +++ | ++ |
| LIDOCAINE | 0.3% | 0.3% |
| VOLUME OF SYRINGE | 1 x 1 ml | 2 x 1 ml |
| NEEDLE | 2 x 30 G | 4 x 27 G |
| | | |